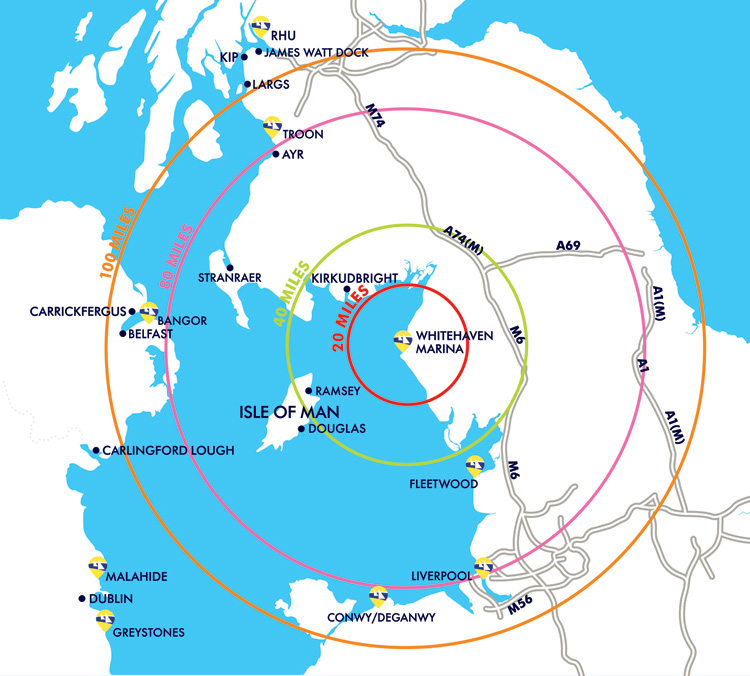 Cruising

Grounds

Whitehaven is the most accessible safe haven on the NW Cumbrian coast, with access at almost all states of tide making it a superb base for cruising to the Isle of Man, Ireland, North Wales and a stepping off point for heading north to the Clyde and the Western Isles of Scotland.
Only 40 miles to the Isle of Man, great for a weekend's cruise.
An excellent re-victualling stopover for boats on a round Britain trip.
Crew changeover port – excellent transport links.
Good stopping point for passages between west of Scotland and south coast of England.
Offers a warm welcome to rallies and cruises during the summer season.