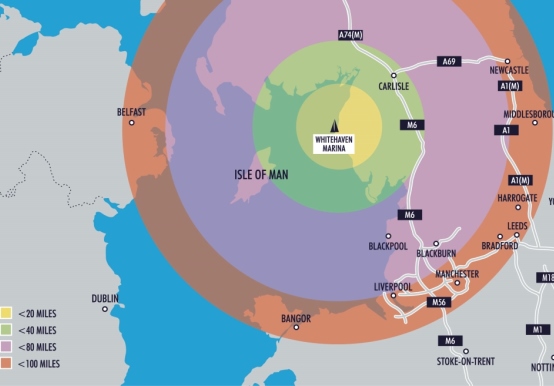 About
Whitehaven

Marina

Whitehaven has had a harbour for over 400 years, and was the UK's third largest harbour in the 1600s.

Today the regenerated harbour supports fishing fleets, commercial craft and leisure boats. A unique feature of Whitehaven Marina is its location in the heart of the town, offering essential shops and services within easy walking distance.

Whitehaven Marina opened in 1998 and the Whitehaven Harbour Commissioners operated the harbour and marina until 2009, when the Commissioners recognised the need to further develop the scale, quality and marketing of the marina. In April 2009, south coast based Marina Projects took over the management of Whitehaven Marina, and have since invested over £175,000 in upgrades.

Whitehaven Marina is a member of TransEurope which entitles annual berth holders to discounts at participating independent marinas in the UK, Ireland, France, Belgium, Holland, Spain and Portugal.