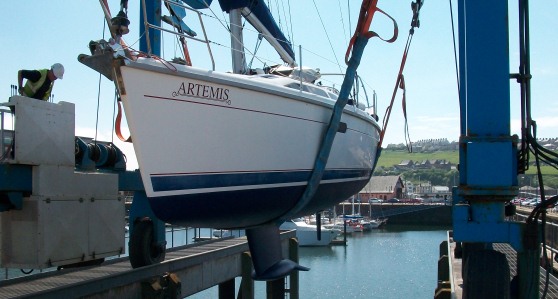 The
Boatyard
The Whitehaven Boatyard is one of the most modern facilities on the North West coast of England. We have an open storage area and newly built 'state of the art' boat shed, providing an ideal under cover repair facility for leisure and commercial vessels.
2,500 sq ft under cover area
Storage for vessels up to 20m LOA
45 tonne boat hoist which can lift boats up to 6m beam
1 tonne jib crane
20 tonne overhead gantry
Workshop and storage space
Open yard policy allowing outside contractors to work on the premises
Fully trained and professional boatyard staff.
Shower/toilet facilities on site
For further information or to book boatyard services contact us.